Home
The Travelling Telescope is a social outreach enterprise dedicated to promoting social change using astronomy in Africa. We conduct various astronomy related events with schools, lodges and the general public.
Featured
Kids: do you wanna learn about the Sun? Then let me tell ya!!
Activities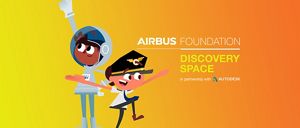 Airbus Foundation Discovery Space
This online portal helps young people understand science through the world of aerospace. It's also a science education partner for teachers and parents to engage students with STEM (Science, Technology, Engineering and Mathematics). Learn, design and connect with others.